Gelato Pasteurizer
Create_time:2019-10-28 Views:1579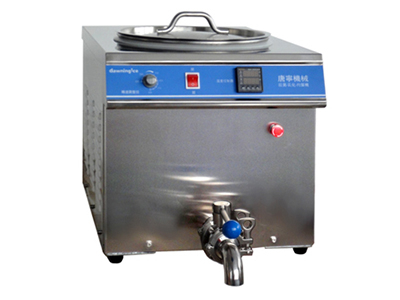 Sterilization method sterilization content
   low temperature sterilization, heating to 65 ° C, stop for 30 minutes
   medium temperature sterilization, heating to 75 ° C, stop for 7 minutes
   high temperature sterilization, heating to 85 ° C, stop for 1 minute
  Fully automatic control:
   after the completion of heating and sterilization, there will be a sound to inform the operator, the whole process only needs 25 minutes.
  ● two machines are integrated, which can sterilize and homogenize in one machine.
Capacity: This machine can handle 8 to 15 liters of raw materials. .
  ● the mixing and shearing raw material system can make the particles of raw materials very small, and the homogenization of raw materials can greatly improve the emulsification effect, which is the key step of manufacturing high-quality ice cream.
Power specification: 220V / three-phase / 60Hz 220V / single phase / 60Hz or 50Hz
  ● maximum power: 2.8KW
Full automatic control system: heating temperature can be set freely.
  ● stainless steel raw material barrel cover with heat insulation device can save energy.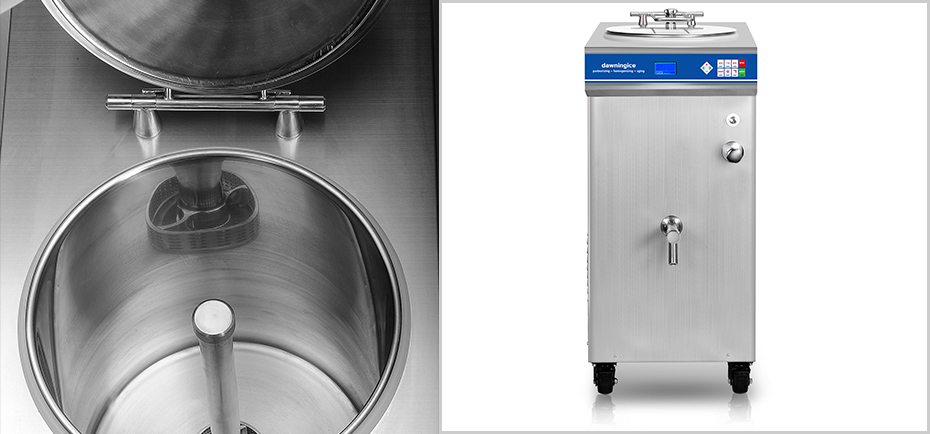 Product parameters:
Model
Mix15PH
Raw material handling cylinder function (litres)
15
Functional Range of Raw Material Handling Cylinder (litres)
8~15
Capacity (litres)
15
Process Time (Maximum Raw Material Treatment Range)/Min
20~25
Electric power specification
380v/3/50 Hz
220v/1/50 Hz
Installation power specifications
2.8 kw
Machine size / mm
Plane dimension
Wide
408
Deep
592
Height
385
  Finished ice cream