COMBI M42ITS
Create_time:2023-08-17 Views:4513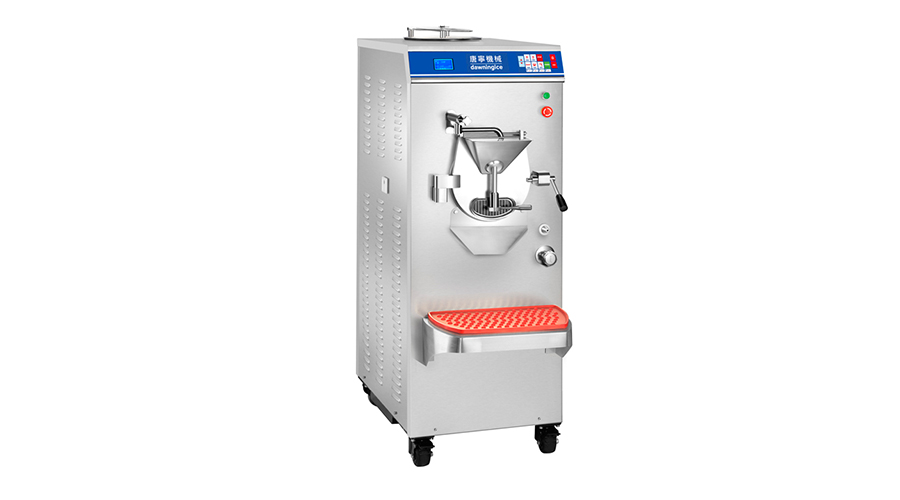 Mixing, sterilization, and ice making all in one
●Ability to mix and sterilize raw materials: 2 litre to 4 litre
●Refrigeration cylinder capacity: 6liter
●Refrigeration system capacity: low temperature 3匹
●Agitator: 2.2 PCS (low speed ), 3.3 匹(高速)
●Cooling system: Water cooling and air cooling
●Net Weight: 180kg
●Refrigerant: R 404A
●Agitator speed: Two-speed mode
INTRODUCTION
1. combi M42 ITS and combi M48 ITS are designed for professional purpose, good for making Italian ice cream, gelato, gourmet ice cream, sorbet, frozen custard, and water ice.
2. Combined freezers contain has one pasteurizer at the top of machine and there is on batch freezer just below the pasteurizer.
3. Adding all ingredients into pasteurizer and turn on the pasteurizer, it will cook, blend. When the temperature reaches to 85 degree Celsius, then there is audio warning, so the operator could turn the valve to let mix come into batch freezer, and begin to freeze mix into ice cream.
Model

Mix Tank Capacity

Mix Capacity

Production

/Hour

Process Time

(Maximum Mix Capacity)

Min

Dimensions

Weight

Refrigeration System

Cooling System

Power Type

Power

(380v)

kw

(Liter)

(Liter)

(Liter)

Width(mm)

Depth(mm)

Height(mm)

Net weight(kg)

Gross weight(kg)

Combi 28ITS

4

1-2.5

15

8-12

458

668

890

160

200

2hp

water or air

380V/3/50Hz

220V/3/60Hz

220V/1/50-60Hz

3.5

Combi 42ITS

6

1.4-4

20

10-20

480

660

1340

180

230

4hp

water or air

380V/3/50Hz

220V/3/60Hz

220V/1/50-60Hz

6.5

Combi 48ITS

10.5

3-6

30

15-25

530

720

1420

295

360

6hp

water or air

380V/3/50Hz

220V/3/60Hz

220V/1/50-60Hz

8.8